Friday, October 21, 2011
One down, two to go!
True fact, I don't understand how to post on tumblr. STILL. So let's try that again.
I did my presentation thing on asexuality. It went less smoothly than I'd like (i.e. flawless, planned, etc.) but on the whole well (they said I was informational?). And.
Apparently the ace presence in the QUILTBAG group made someone comfortable with their asexuality this year.
And.
Apparently last year my presentation helped people too.
And.
I just.
SO MANY WARM FUZZIES GUYS LET'S PARTY. MAKING A DIFFERENCE HERE.
I leave to go set up for the screening in about… an hour and a half. I'm an awkward mixture of so ready and so positive I'm not ready. HOPEFULLY IT WILL GO AS WELL AS THIS DID. ALSO MORE SMOOTHLY. OKAY.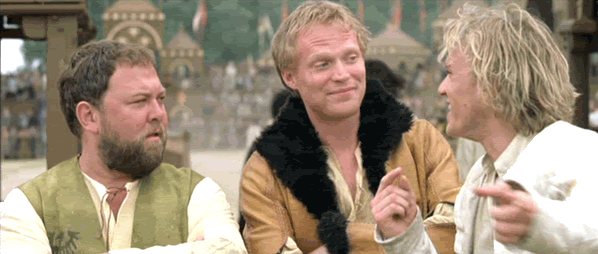 Friday, September 23, 2011
As some of you may have heard, I'm collaborating with the LGBT+ group on campus to do something for Asexual Awareness Week. For this, I will have 20-30 minutes to talk or interact with the group, which consists of about 50-80 people depending on the week. I've…
Ack. This just reminds me that I've got a presentation to do on asexuality sometime around then too, also for a QUILTBAG group (at my old school). Plus what I'm organizing for Asexual Awareness Week. GAH WHAT DO I DO you'd think I hadn't done one before.
(Source: unlubricated-anal-sex)